About Fit Foundation in Crest Hill, Illinois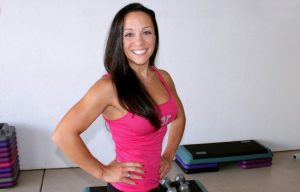 Angie Aegerter, the founder of Fit Foundation, strives to offer a platform where others can gain inspiration for a healthy lifestyle. Through Fit Foundation, you will find an array of healthy recipes and training advice that Aegerter has found useful in her own fitness journey. Essentials of a healthy lifestyle include clean eating and the right physical activity. For Aegerter, these healthy habits have lead to ongoing physical benefits.
Aegerter, a 46-year old mother of three, is no stranger to the world of health and fitness. She has competed in two figure competitions and plans on competing in more. She has also acquired her personal training license and actively counsels people on how to make healthier choices in their lives. One huge change that Aegerter encourages is the implementation of "clean eating". Eating clean involves lean proteins, such as fruits and vegetables, that are naturally low in calories. As an additional advantage, most foods involved in clean eating contain high amounts of nutrients that our bodies need to function. In order to eat clean, Fit Foundation stresses the importance of avoiding processed foods. These foods contain chemicals and other unhealthy items that our bodies cannot process.
Along with clean eating, Fit Foundation offers many exercise routines, tips, and tricks to contribute to a healthier lifestyle. Resistance training is a favorite of Aegerter's, which she also promotes on her Facebook. Appropriate physical activity coupled with healthier eating habits can easily be achieved by following Aegerter's helpful advice. To share your own exercise advise or to submit a recipe, contact Angie and Fit Foundation today for more information!